Starting from Green
Our coffee beans come in green from quality suppliers and are roasted two pounds at a time to perfection.
origins unlocked
Every month a new origin "unlocks" so that you can explore the flavors of our world.
To your
mug
We package our freshly roasted beans either ground or whole and get them quickly to your mug
Events and retail
Find us at local events and join us for a cup of coffee on our retail days!
Where we started
It all started when our founder, Mike Kennedy, was stationed in Panama in 1987.
his first cup
There in Panama, Mike had his first sip of specialty coffee- Panama Boquete. Ever since he has been obsessed with specialty coffees from around the world.
shared with you
Mike's obsession turned into a hobby roasting world coffees at home. Soon after starting his hobby roasts, he opened Convoy Road Coffee Roasters to share exotic coffee with you.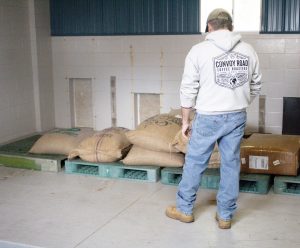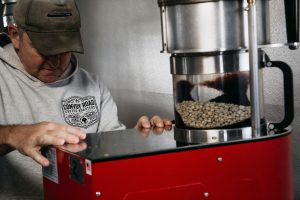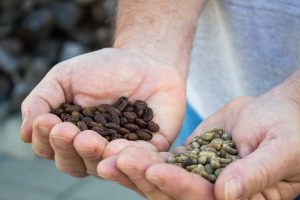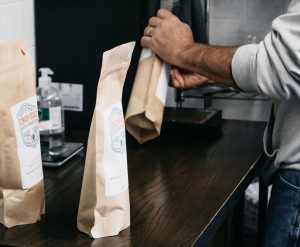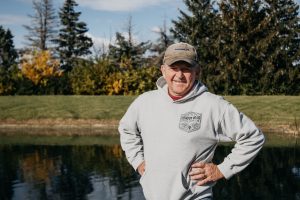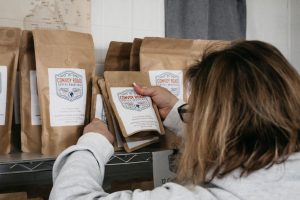 As soon as I picked this up I had to brew myself a cup. It was smooth and delicious, and gone way too quickly. I can't wait to wake up everyday this week to a cup (or two).
Jess Ritchy
Bought some of this, let me say that I DO NOT like my coffee black, I tried a cup for the first time today and tried a sip of it black and I can actually drink this BLACK! Thank you for your amazing customer service! Will definitely order again soon! (When I got it today I could smell it thru the bag and it smelled SOOO GOOD)
Rachel Wagner